A play for children "White Beast", based on Maurice Sendak book "Where the Wild Things Are". Directed by Agne Dilyte, Kaunas State Puppet Theatre, 2016.
​
I started this as a project for my Scenography Master Degree and it turned into a real play, performed many times in Kaunas State Puppet Theatre. I created scenography, characters and costumes, illustrations for visual projections, posters and even a colouring book as a program of the play for the little viewers.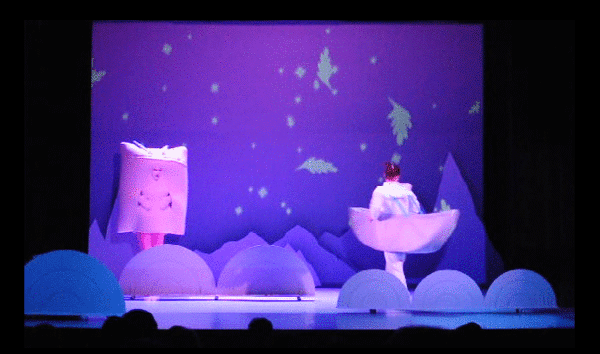 Usually scenographers show costume and scenography ideas by drawing sketches but this time I decided to turn them into a series of paper crafts and mini sculptures of characters, as it not only shows the idea, but also represents the mood.